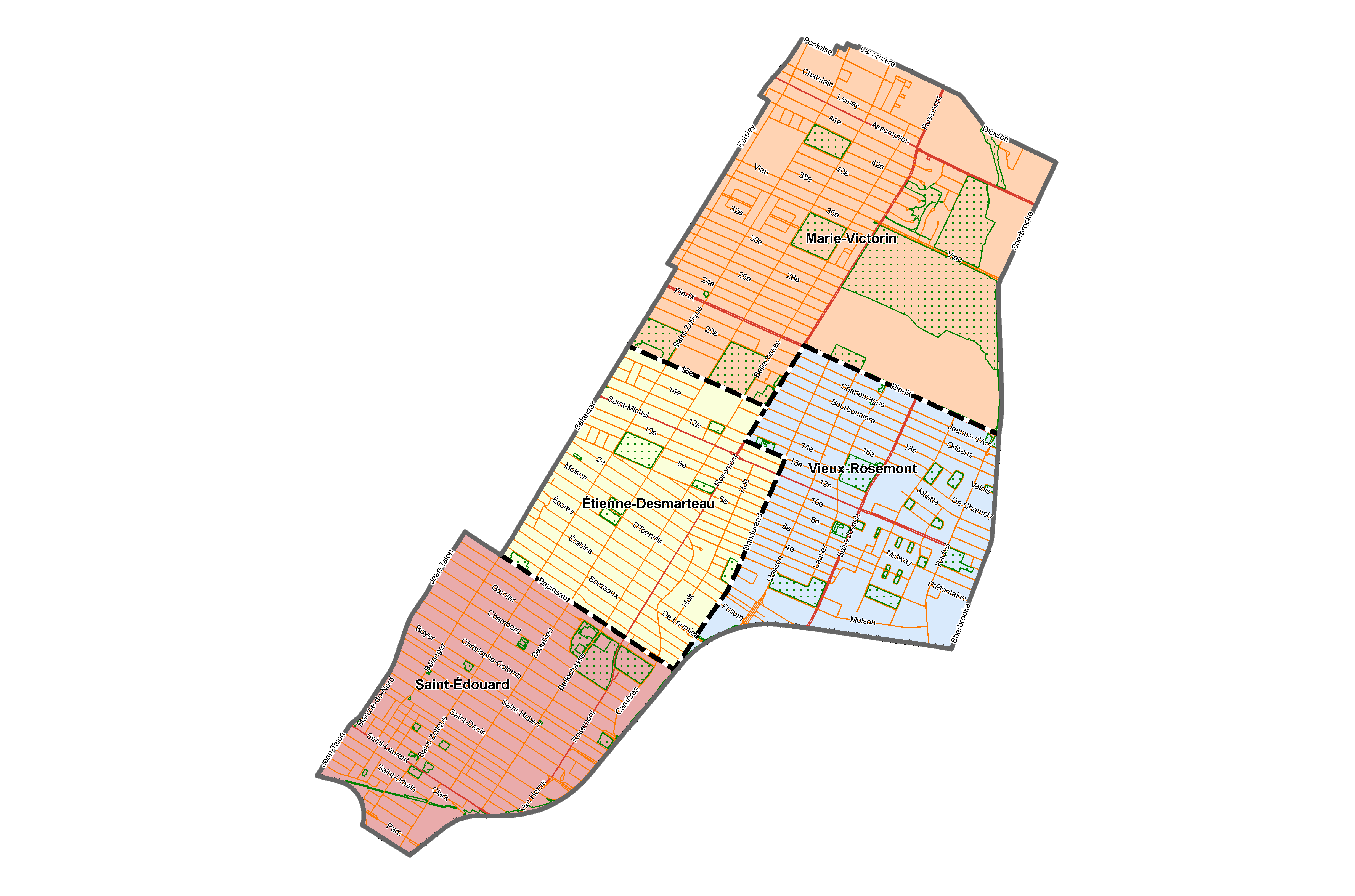 In 2005, one of the borough's neighbourhoods marked its centenary: it was in 1905 that the municipality of La Petite-Côte became the village of Rosemont. At that time, it was bounded by the CPR tracks to the west, Boulevard Rosemont to the north, Rue Rachel to the the south, and Boulevard Pie-IX to the east. Residents of the peaceful town of La Petite-Côte saw the destiny of their town change dramatically with the construction of the Angus plants between 1902 and 1904.
Rosemont grew rapidly with the arrival of the Angus plants at the beginning of the 20th century: in just 10 years, the population tripled. For decades, the Angus Shops, as they were called, provided work for thousands of workers who chose to live nearby. However, the slowdown and eventual cessation of activities of Canadian Pacific created a vacuum. In parallel, the construction of large institutions such as the Montréal Botanical Garden, the Montréal Heart Institute and the Maisonneuve-Rosemont Hospital fostered residential development in the area.
In the west, La Petite-Patrie, which takes its name from a novel by Claude Jasmin, is known for its cultural diversity, as well as the recent arrival of many young families. It is the home of the famous Jean-Talon market, which provides local produce and fresh fruits and vegetables to a large clientele from throughout the metropolitan area. Around the market and along the "Main" (St. Lawrence Boulevard) is the equally famous and charming neighborhood of Little Italy.
The Angus area has been revitalized in recent years, and major residential development and an industrial renaissance based on new technologies are once again setting the tone in the borough.
Other major revitalization projects in old industrial areas will soon begin along the railway. The former site of the Rosemont shops, opened there over a hundred years ago, and the Bellechasse area are two excellent examples of the current of revitalization running through the borough.
In the past 15 years or so, the borough has seen a significant economic turn-around. The hospital sector alone generates more than 8,000 jobs. The eastern part of the borough will be one of the island's main health care centres, which will be even further expanded with the construction of an outpatient center at Maisonneuve-Rosemont Hospital.
Source: City of Montréal
Representatives' Office
514 903-1207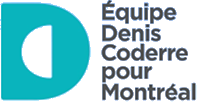 Borough office
Erika Duchesne

City councillour

Marc-André Gadoury

City councillour