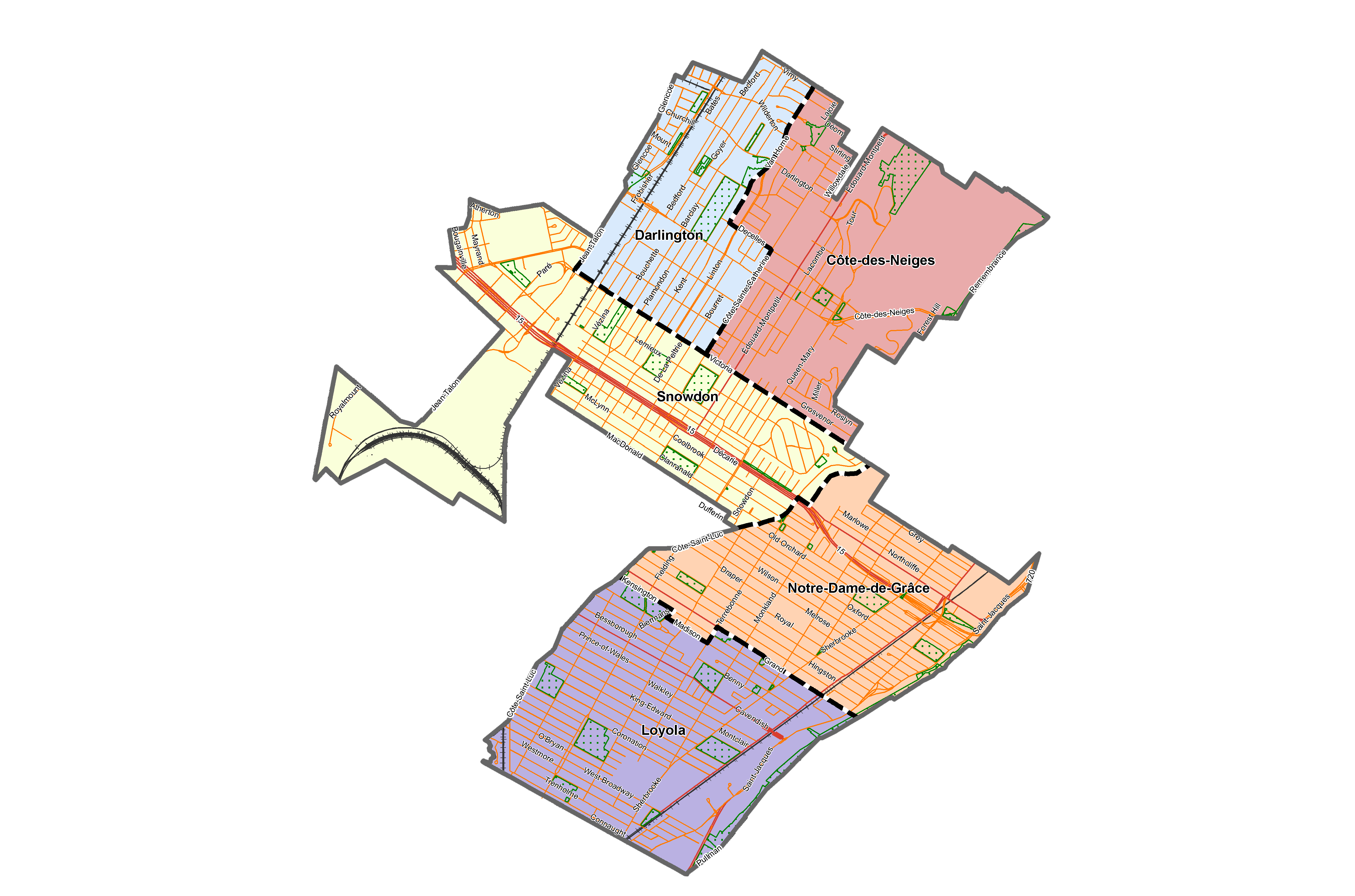 Today, Côte-des-Neiges–Notre-Dame-de-Grace is one of the 19 boroughs of the City of Montréal. Since the municipal mergers in 2002, it has been composed of two parts: Côte-des-Neiges and Notre-Dame-de-Grace, both former towns that were annexed by the city of Montreal on June 4, 1910.
Côte-des-Neiges–Notre-Dame-de-Grâce is the most populous Montréal borough, with a population of 168,236 (2008 figures), including more than 100,000 people in Côte-des-Neiges alone. It has several major institutions, including hospitals and universities. It is an ethnically diverse borough, with 75 different nationalities present. There is also a large student population due to the presence of a number of learning institutions, including Université de Montréal.
The colonization of the territory of the borough of Côte-des-Neiges–Notre-Dame-de-Grâce, located on the western and northern flanks of Mount Royal, began in the era of New France. In the beginning, Côte-des-Neiges was frequented by vacationing members of the Montreal bourgeoisie.
The first inhabitants of the area worked in the tanning industry in the 18th and 19th centuries. The area was urbanized following the arrival of its first public and religious institutions in the late 19th century. The establishment of Université de Montréal in Côte-des-Neiges in the 1930s accelerated its growth.
Notre-Dame-de-Grace was agricultural land prior to the arrival of streetcars in 1908. The inhabitants of the area were predominantly anglophone. The urbanization of this area occurred between the 1910s and the 1930s.
St. Joseph's Oratory opened in 1955. It was the most important pilgrimage site dedicated to St. Joseph in the world. The Décarie Expressway opened to motorists in 1966, in time for Expo 67.
The name Côte-des-Neiges comes from the legend of Notre-Dame des Neiges, which holds that in the year 352, a nobleman named Jean and his wife had a dream sent by the Virgin Mary asking them to build a chapel at the site of a miraculous snowfall. The Santa Maria Maggiore Basilica in Rome was eventually built as a result.
Notre-Dame-de-Grâce is named in honor of the devotion to Mary, Mother of Grace. This devotion emerged in the 13th century with the founding of the Order of Our Lady of the Mercy by Peter Nolasco and Raymond of Peñafort. The name also refers to the Notre-Dame-de-Grâces sanctuary in Cotignac, France.
Representatives' Office
514 903-1207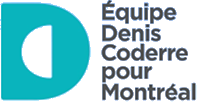 Lionel Perez
514 872-4863