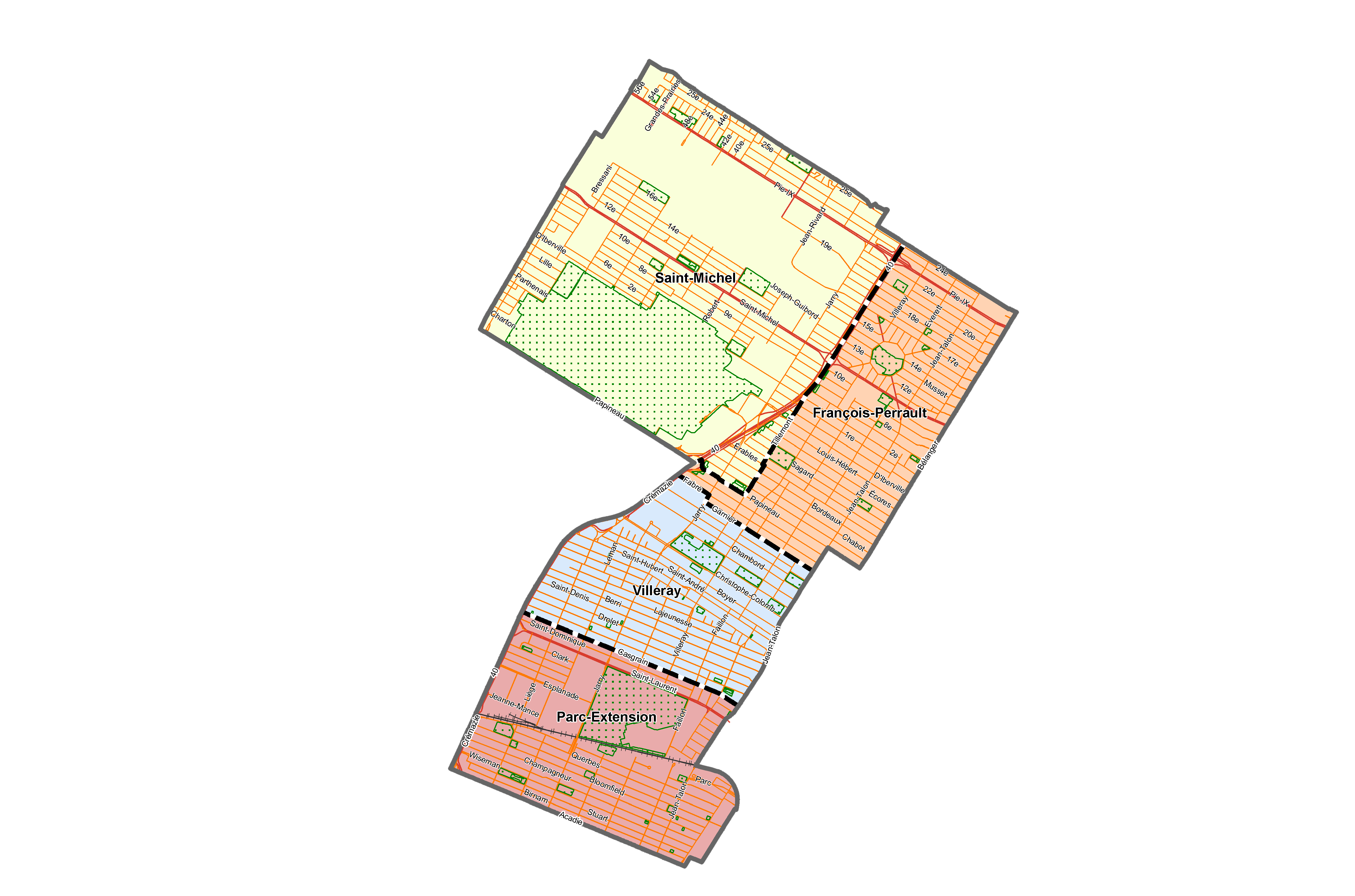 Up until the end of the 19th century, the present-day borough of Villeray–Saint-Michel–Parc-Extension was a vast stretch of countryside dotted with farmland. Development of the area began with the opening of the Canadian Pacific Railway line in 1878 and the introduction of the electric streetcar in 1892. It was also around this time that the new Italian immigrant community chose the area as a preferred place to settle.
In the early 20th century, growing industrialization in Parc-Extension and the success of a dozen quarries contributed to area's economic development.
Saint-Michel and Parc-Extension came into their own in the postwar era, when the operation of the Miron and Francon quarries led many workers to settle in the area. The construction of the Metropolitan Expressway, which began in 1960, also attracted many industries to the land along the expressway. In less than 20 years, Saint-Michel's population rose from 6,000 to 68,000.
With competitive industries creating a wealth of jobs and an efficient transportation infrastructure, the elements were in place to generate significant population growth. The rise of the manufacturing sector, especially textiles, encouraged new immigrant populations to settle in Villeray–Saint-Michel.
Today, the borough of Villeray–Saint-Michel–Parc-Extension is much more than an industrial center crisscrossed by quarries and expressways. The borough's multicultural character has shaped a unique, colourful identity that drives socioeconomic development. The Saint-Michel Environmental Complex, Jarry Park and Cirque du Soleil, with their worldwide connections, epitomize this identity.
Source: City of Montreal
Representatives' Office
514 903-1207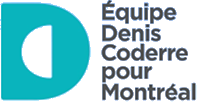 Borough office